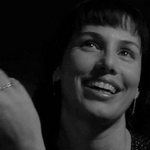 INITIATOR ATREYA
Superhero Atreya Pedrosa is responsible for recruiting and managing new employees and volunteers. She is mainly tasked with supervising ALL4FREEDOM's design, events, production, project management and third-party partnerships. Her partner in crime and superhero, Jeroen Aalders, is mainly responsible for the mission's promotion, marketing & communication, ICT, crowdfunding and connecting sponsors, partners and organisations to the cause.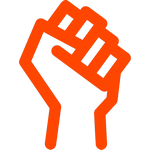 POSITIVE POWER & PERSISTENCE
Over the past 10 years, superheroes, Jeroen and Atreya have worked completely voluntarily, selflessly and inexhaustibly to evolve the initial idea to the promising organization Project Aware. Its successor, ALL4FREEDOM, has now become infinitely greater than the sum of its involved individuals. Even without the security and comfort provided by ample financial resources, in a world that too often seems to revolve around money, Jeroen and Atreya have been shaped and strengthened into harnessed individuals. Innovative, with great stamina, perseverance, resilience, creativity and patience!

JEROEN & ATREYA: TOGETHER 4FREEDOM
Naturally, both initiators are all-round, fully deployable and serve as each other's back-up. Together, they will strive to ensure the continuity and efficiency of the organization even in times of hardship. In addition, they are responsible for the international roll-out, execution and management of new,promising, as well as existing successful projects such as CROWDFUND4FREEDOM, DANCE4FREEDOM, PHOTO4FREEDOM and ART4FREEDOM. To render your CROWDFUND4FREEDOM sponsor contribution even more than worth it, you can of course count on Jeroen and Atreya. As they have done during previous years, they will continue to tirelessly dedicate themselves to meeting your purpose and fulfilling your professional needs. Yet again, they stand ready and prepared to give all 4FREEDOM! In this way, we all deliver the best possible results while working for the future of freedom. At all times, as we are used from Jeroen and Atreya, they shall safeguard the quality, transparency and mission. Besides uniting, connecting and continuously aligning the focus of all cooperating company sponsors and voluntary team members towards our joint mission, they will also act as (media) spokespersons and representatives (on request). Thus, they know no boundaries when it comes to initiating and managing ALL4FREEDOM with endless enthusiasm to realize all desired results and fulfil the organization's ambition.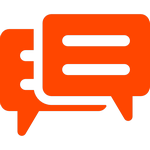 WHAT OTHERS SAY?
If you are considering to sponsor the continuity and crowdfund our core-team, including managing director / ALL4FREEDOM initiator Atreya Pedrosa, you might want to check out her professional LinkedIn profile and what people, who have worked with Atreya over the past years, have to say below. So, you may now decide for yourself if she lives up to your expectations!
You can reach Atreya via her IAM4FREEDOM Hero profile.